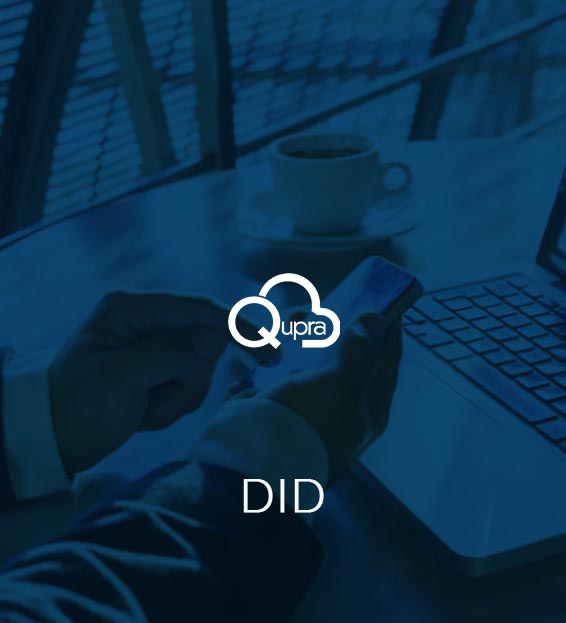 What is DIDs (Direct Inward Dialing)?
A DID is simply a "normal" geographical telephone number in a (foreign) country. Direct Inward Dialing (DID) is a service that allows a phone number to be forwarded directly to a specific phone in a company instead of going to a menu or queue and dialing an extension number. A phone number that is often used in this way is often referred to as a "DID".
With a foreign DID you realize an international geographic area code. This number can be called by the caller in the relevant country at local rates. Qupra supplies foreign DIDs in almost all countries.
How can DID benefit your business?
DID numbers are a boon for companies looking to expand their business in a cost-effective way. In such cases, international DID numbers can be an important asset to your company. You can use these numbers for customer service or as helplines, allowing customers to contact your company or service without incurring any charges.
Starting your business with Qupra?
Do you have questions or need immediate assistance? If so, please contact us. Contact us at info@qupra.nl or +31 (0)20-7910101 or click the button fill out the contact form.
The benefits of DIDs from Qupra
Wilt u meer informatie over internationale DID's van Qupra?
Vul uw gegevens in en wij nemen contact met u op!