Amsterdam Colocation Data Center
With Colocation from Qupra you have access to one of the best data centers in the Netherlands. Colocation allows you to place your own equipment in our data center. We offer flexible and scalable options to house your devices, with security, reliable power supply and fast and reliable internet speed from Qupra. Qupra has been a data center (formerly SS7 Telecom) specialist in Amsterdam for 30 years.
The Qupra data center has a total capacity of 90 x 42 1U places, so we always have room for your server or Rack.
The Qupra data center has been specially built for IT companies that are looking for a high degree of availability and security. The data center is accessible via its own ring to 2 data centers: Digital Realty and Global Switch. You can read more information about the power supply of our data center in  this article .
With our connectivity partners such as Asimo Networks, Nextpertise, Frys-IX and ERA-IX you can make additional agreements about an illuminated service for traffic. The lines of KPN, Tele2, Relined, Eurofiber, BT and  Carrier2.Network are also  present in the building. However, Qupra's service means that we provide you with a good solution for unlocking your internet traffic, which is why most colocation packages include bandwidth (layer2 or layer3).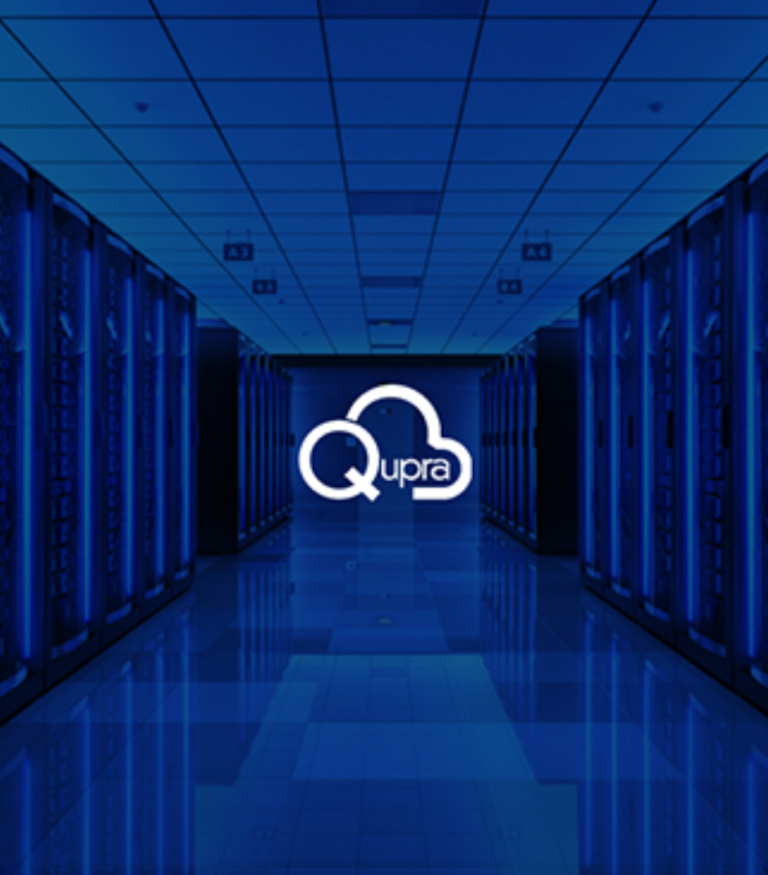 The benefits of Colocation at Qupra
Data center is well secured and monitored day and night.

Own fiber optic ring between 3 data centers and backup for redundancy.

Sale and lease option; we buy your hardware and return it as a service

You are assured of a good 1:1 migration and new hardware every 3 years

Your servers are directly connected to various important internet nodes and data centers such as Equinix and Telecity

You determine the configuration of your devices and applications for the server.

Good accessibility both physically and via fiber optic.

Remote hands available.
Electricity Costs
All our racks are fused for 16 or 32 amps. Our rack prices include electricity and internet use with "fair use". Does your power consumption have a normal consumption with peaks and troughs throughout the day, with a maximum of x amps, or do you want to buy KWh in advance as a "bundle"? It's all possible. If you stay within the set Ampere or bundle, it is all-in but with fair use that the power consumption has a normal consumption over the day.
Qupra works with peak and off-peak rates. The advantage in the electricity price is therefore passed on to you; in that case, based on a forecast issued in advance, you pay a maximum of €0.35 per KwH peak and a maximum of 14 cents off-peak. In practice, this is often lower for larger purchases. Of course excluding rent of the rack space. Request a separate quote using  the form below
Sign up for our Qupra newsletter
Sign up here for the latest news, updates and special offers.
Rent Server Room Colocation Amsterdam
Servers in a data center are mounted in so-called racks. First, rails are attached to both sides of a server so that the server can then be hung in the rack. However, it also happens that servers (provided they are high enough) can be mounted in a rack without a rail kit.
Why should you choose Qupra Colocation?
Trusted Experts
The professionals at Qupra have years of experience in migrating data for various companies. You can entrust your infrastructure migration to us: we understand how important your data is.
24/7 Support
Remote Hands are included in all placement options, so you can rely on full on-site support for any search at any time.
Effortless automation
We have a user-friendly customer portal and an extensive API that gives you full control over every part of your infrastructure.
Have you become interested in renting server space in our data center in Amsterdam? Fill  in the form below  and we will contact you as soon as possible. 
Starting your business with Qupra?
Do you have questions or need immediate assistance? If so, please contact us. Contact us at info@qupra.nl or +31 (0)20-7910101 or click the button fill out the contact form.
Rent Rack space in our advanced data center in Amsterdam